Hi,
please try to find out with me how I can merge both the Business Domain Object Model and the J2EE Technology so that at the end I will obtain a full fledged Application that fullfill the domain model and the requirements.
I would like to take the case study example in Mark Cade's SCEA book (p.158) for this discussion. The case study describes a company that has requirements very similar to Amazon.com.
First of all we get a number of use cases and a business domain object model (BDOM) as below from a business analyst: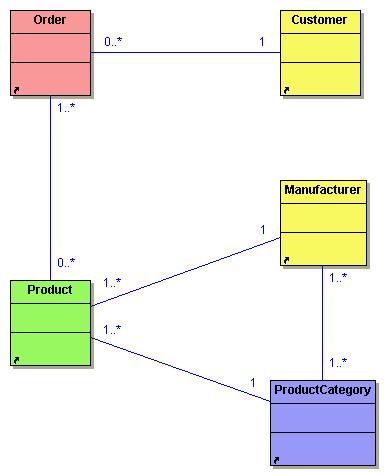 After reviewing the case study's use cases (which I show below w/o description per use case)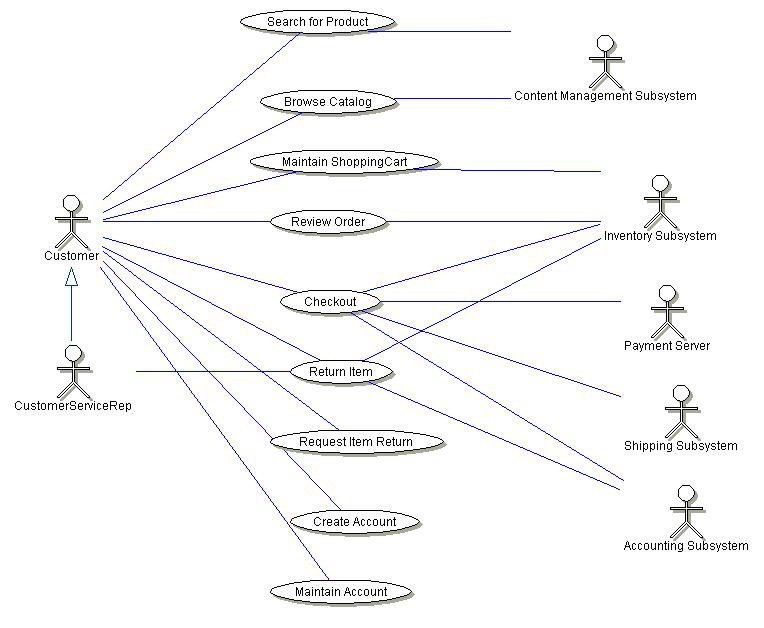 we end up with the class diagram further down: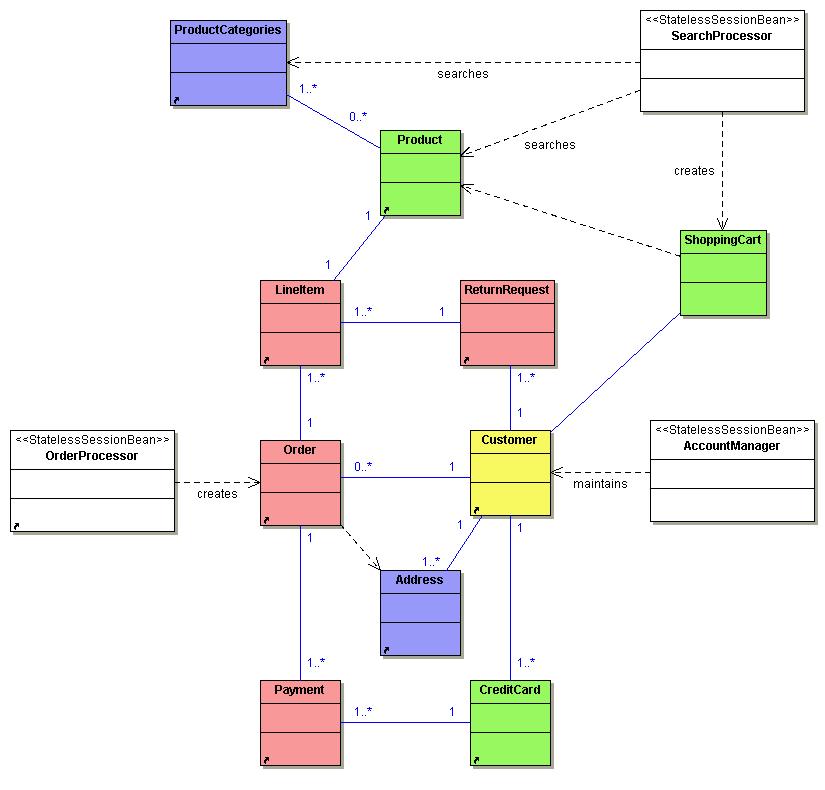 Let us concentrate on the diagrams domain model (BDOM or better Problem Domain PD) and class diagram and some more to come in this thread when we go on in our discussion.
One thing I see is that the domain model (PD) is something logical (which is in our brain or better on paper :) ) while the class diagram is something phyiscal which we will implement in the end.
Another thing I see is that the PD is free of any technology aspects while this is not the case for the class diagram.
What I want to get out of this thread is how to make the bridge between domain models (PD) and the J2EE Technology. And to be more precise, I mean J2EE technologies like JSP, Servlets and EJB.
How to implement the business logic with above technologies :? How would these look in our class diagram :?
What about Persistence :? How would this look like in our class diagram :?
I hope this discussion is fruitful not only for me ;)
Regards,
Darya