One of the hot topics whenever you think of FDD and Requirements Management is how/if they coexist. The approach I've been using is that Feature Areas/Sets/and Features themselves are in fact of a specific requirement type (that lives in harmony with Business Requirements, User Requirements, etc.).
Here's an example of this implementation: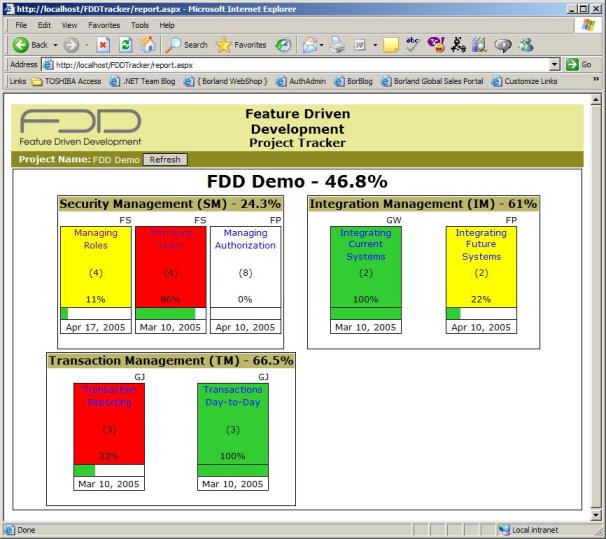 Using the CaliberRM SDK we also created a "project tracking" portal. The initial project status and selection page looks like this: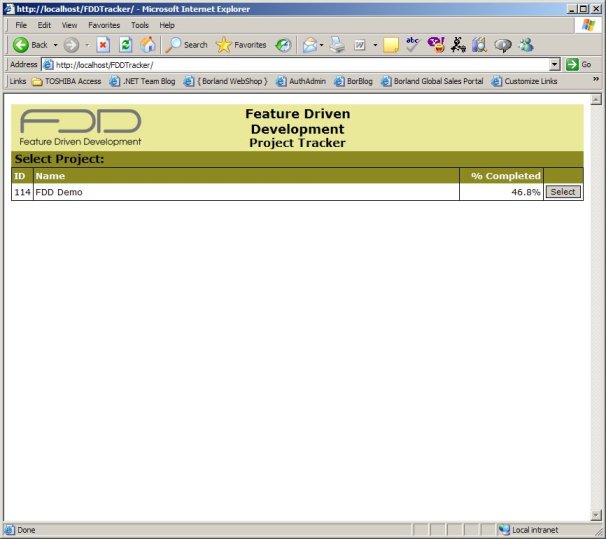 As soon as you select the project, the traditional "parking lot" chart appears with the feature areas: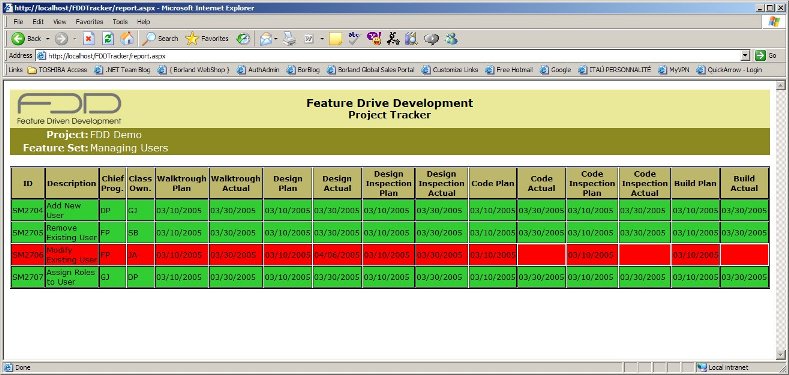 And when a Feature Area is clicked, its details are displayed: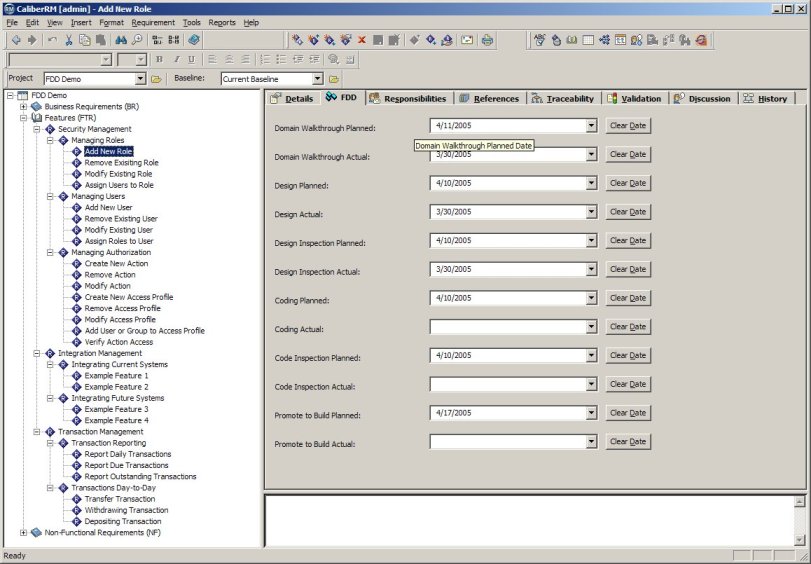 One thing to note: the FDD Portal is not an official Borland product. It was created internally for our Borland Latin America Professional Services Organization needs.
Another thing: you may not be able to see the thumbnails above, but as soon as you click them and select "original size" they will appear. There were some image-creation problems during the image upload process :(.